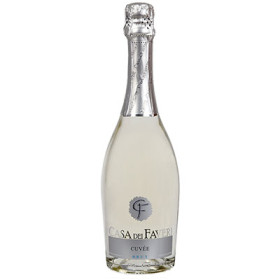 Casa Farive Cuvee Vino Spumante Brut
Veneto Italy
Enjoyabilityfactor 87 Rating
Share Tweet
Spumante Brut from fine and persistent, dry taste, fresh and with a final harmonious, a floral scent with fruity and with hints of green apple. The perfect accompaniment for raw crustaceans and mollusks. To sip as an aperitif or to enjoy throughout the meal.
Buy this by the 6pk for $7.00 per bottle