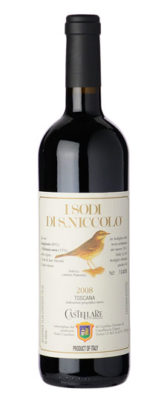 Castellare di Castellina 2012 I Sodi di S. Niccolo
Tuscany Italy
Wine Advocate 95 Rating
Share Tweet
As always, this celebrated wine shows excellent results. The 2012 I Sodi di S. Niccolò (85% Sangioveto and 15% Malvasia Nera) is a young wine that needs time to flesh out. It shows bright berry flavors and fresh acidity that will benefit from more time to relax and integrate. The wine is beautifully stitched together and balanced with soft contours, and has a long, lively mouthfeel. It offers wild berry and red cherry with spice, crushed stone, pressed blue flower and scorched earth. The wine is aged in equal parts new and neutral oak.
Out of stock