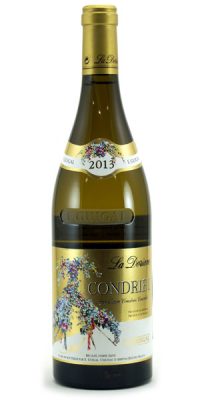 E. Guigal 2015 Condrieu La Doriane
Northern Rhone Valley France
Wine Advocate 99 Rating
Easily one of the greatest Condrieu I've ever tasted is the 2015 Condrieu La Doriane. A wine that needs to be tasted to be believed, it possesses a huge nose of toasted brioche, liquid rocks, apricot, flower oil and salty minerality. Unctuous, full-bodied, massively rich, yet also elegant and graceful, with beautiful freshness, enjoy this tour de force over the coming 5-6 years.
Buy this by the 6pk for $119.99 per bottle