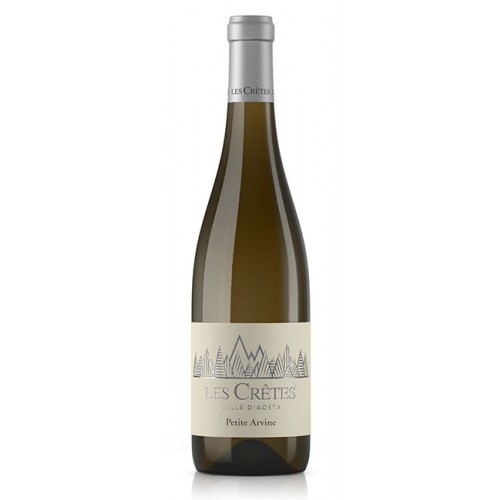 Les Crestes 2018 Petite Arvine
Valle D'Aosta Italy
Enjoyabilityfactor 92 Rating
The Petite Arvine is an Aosta Valley native grape variety on which the winery Les Cretes of Aymavilles has made an important work of enhancement. The Petite Arvine is so called because of the small berries which form the cluster. Its paternity is still disputed between Valle d'Aosta and Switzerland, although a Swiss research of the Changin Institute shows that the Petite Arvine now cultivated in Switzerland comes from the imported variety of Orious, a family that collects experimentally all the strains of native species. The company Les Cretes makes wine out of pure Petite Arvine since 1992, a period when its production was only just beginning. The grapes are grown in vineyards highly fragmented, with high plant density due to the slope of the land and sandy soils that provide optimal conditions for the handling of native grapes. Clear straw yellow with greenish highlights with delicate, floral and fruity scents which recall grapefruit and passion fruit. It's very persistent, balanced and soft.
Buy this one by the 6 pk for $ 22.00 bottle