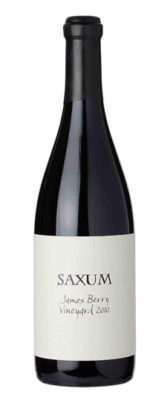 Saxum 2008 James Berry Vineyard
Paso Robles California
Wine Advocate 98 Rating
Share Tweet
The 2008 James Berry Vineyard (52% Grenache, 31% Mourvedre, and 17% Syrah) saw some of its Grenache aged in the concrete eggs that are now catching on among some of the top producers on California's Central Coast. With strong minerality from the limestone soil, this exuberant, fleshy, full-bodied wine is already drinking well. (I believe it was actually bottled just a day or two before my visit, which makes its performance that much more remarkable.) Dense purple, with sweet notes of barbecue smoke and meats as well as roasted herbs, extravagant black cherry, black currant, and blackberry fruit are all present in this wine, but there is plenty of underlying structure that comes from both the minerality and the Mourvedre component. Pure, full-bodied, but again, impressively elegant and nuanced, this is a tour de force and another prodigious example of this extraordinary vineyard site.
Out of stock