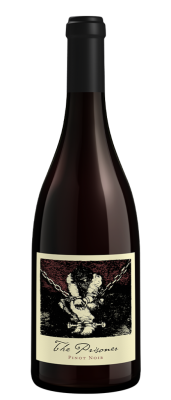 The Prisoner Wine Co. 2019 The Prisoner Pinot Noir
Sonoma Coast California
Enjoyabilityfactor 91 Rating
Share Tweet
A mix of Russian River and Carneros AVAs produces this classic Sonoma Coast PN with notes of strawberry jam, cinnamon spice, cherry, and dried herbs. Russian River contributes dark cherry and savory notes along with supple tannins. Sonoma Carneros contributes elegance and a silky, lengthy mouthfeel. Barrel aging caps off this delicious wine with hints of toast and vanilla.
12 in stock