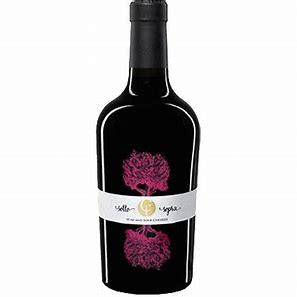 Collefrisio 'Sotto Sopra' Wine & Sour Cherries
Abruzzo Italy
Enjoyabilityfactor 91 Rating
Wine with sour cherry is a traditional product of the Abruzzo region, called Ratafia. There are different versions, including fortified ones. This one is made exclusively with Montepulciano d'Abruzzo with some sour cherry syrup. Intense notes of red fruits and cocoa. Elegant, soft and fresh. Served chilled. The preparation and use of Ratafia are part of the centuries-old tradition of farming, handed down from generation to generation. It is traditionally produced by placing, in varying proportions according to the local recipe, whole or pungent sweet cherries and sugar in glass containers exposed to the sun for about 30 days in order to favor fermentation. The product is then added to red wine, left to macerate and stirred daily for at least another 30 days, but it can also reach 5-6 months. The product is then filtered and bottled.
Out of stock