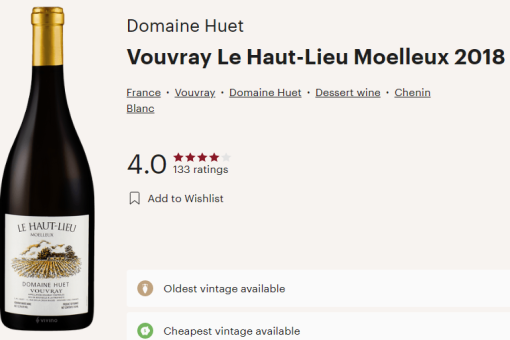 Domaine Huet 2018 Vouvray Premiere Moelleux
Loire Valley France
Wine Advocate 93 Rating
Share Tweet
The 2018 Vouvray Le Haut-Lieu Moelleux is clear and seductively ripe on the elegant, still yeasty nose with a mineral backbone and its chalky background. Sweet and lush but fine and filigreed on the palate, this is a salty, frisky, elegant, densely woven and well-structured Haut-Lieu with fine tannins and a long, complex finish that is rich and finessed at the same time, with lingering piquancy and stimulating salinity. This 2018 is a very charming but also serious Chenin Blanc with fine tannins, good tension and aging potential.
1 in stock