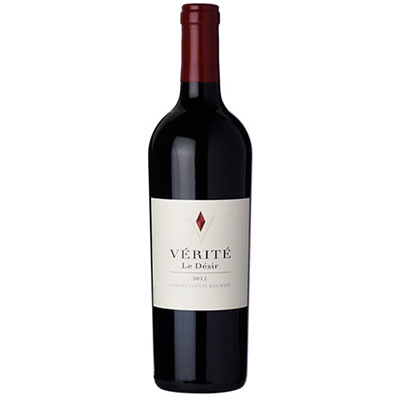 Sonoma
Wine Advocate 100 Rating
$349.99
The 2012 Le Desir (64% Cabernet Franc, 24% Merlot, 8% Cabernet Sauvignon and 4% Malbec) reminds me of a young vintage of Ausone, such as 2005. The wine has amazing minerality and an explosive blueberry nose intermixed with blackberries, new saddle leather, charcoal and camphor. It is full-bodied, with espresso notes emerging on the palate. There are 1,900 cases of this super-endowed, prodigious wine that should drink well for 35-40 years. How fun it would be for mega-millionaires to put this in a blind tasting of a great vintage of Ausone in 10, 20 or 30 years from now. Drink: 2015-2055.
You must be at least 21 years of age to purchase wine. By placing your order you have represented to theWinetoBuy.com that you are at least 21.
All wines delivered must be received by an adult of legal drinking age.
We use FedEx for deliveries and offer 3 shipping options: Ground Service – approximately 2-5 business days in transit. 2nd Day Air – 2 business days in transit. Next Day Air – 1 business day in transit
An email will immediately acknowledge receipt of your order, while a second email will confirm your order has been processed and is prepared for shipment. We will contact you by the end of the next business day if there is any problem with your order. While we make every effort to show accurate product listings on our website, thWinetoBuy.com is not responsible for typographical, pricing errors, and omissions. Thank you for your understanding.
Please note that your shipping costs are estimated. Actual costs will be confirmed with you when your order is placed.
Many states restrict the shipment of wine. Please accept our apologies if we are unable to ship to your area. We cannot ship to the following states: Alaska, Hawaii, Massachusetts, Montana, North Dakota, Puerto Rico, South Dakota, Texas, Utah. For more information on state laws concerning shipments of alcohol, visit: www.wineinstitute.org/shipwine