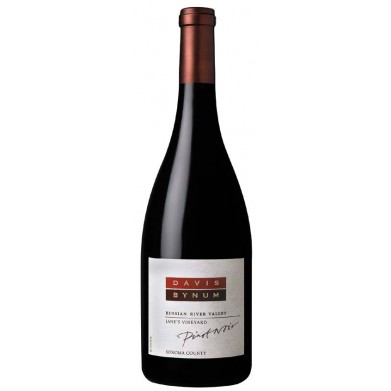 Davis Bynum 2016 Jane's Vineyard Pinot Noir
Russian River Valley
The vines at Jane's Vineyard generally show moderated vigor in their growth habit, mainly due to the acidic, nutrient poor soil and good drainage from the gravelly loam. The Huichica soil is shallow, with a hardpan at a low depth, so we planted on 101-14 rootstock which has a shallower rooting angle to match the soil profile. Congruently, the vines get water stressed, which we watch closely during the warmer months of the summer.
Buy this one by the case for $19.00 per bottle