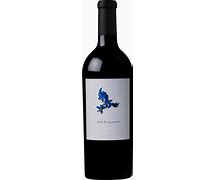 Tuck Beckstoffer 2014 Cabernet Sauvignon Mockingbird Blue
Napa Valley California
California Wine Advisors 99 Rating
Share Tweet
A strong candidate for perfection, this stunning new release is virtually peerless among new Cabernet releases from Napa. Featuring ultra-silky, velvety smooth tannins, surreal richness and remarkable purity as well as delineation, this pushes ripeness and intensity to nearly over-the-top levels, but it pulls back to deliver a wine of genius. Supremely satisfying notes of dark plums, blackberries, Godiva chocolate, and notes of lightly toasted vanilla oak lead to a 60 second finish. This awe-inspiring effort should age gracefully for the next two decades, but there is no reason to delay your enjoyment so pop a cork, decant, and savor every sip tonight.
1 in stock