Product Description
Winemaker Julien Fayard believes the next chapter of Napa Valley winemaking will shift the focus from producing big, powerful cabernet sauvignons to instead crafting a variety of wines that highlight the complexity and finesse of the region.
To do that, he and his wife, Élan, along with their business partners, St. Louis residents Cal and Pam Nicholson (owners of Nicholson Jones Winery) and Dave and Laura Nestor, have recently completed construction of Covert Estate winery located in the Coombsville appellation.
"When my wife and I moved here from France in 2006 we discovered a new environment, new techniques, new weather, new climate," Fayard said as we toured the 4.5-acre hillside vineyards on the 12-acre property in the hills east of downtown Napa.
The Covert Estate property boasts sweeping views of rolling hills that are dotted with ancient oak trees and expansive horse ranches, with only a few other vineyards in sight. To the south San Pablo Bay shimmers in the distance. Fayard explained that the bowl-like geology of the area, coupled with its nearness to the bay, provides lower daily temperatures when compared to other Napa Valley appellations.
"The grapes here ripen steadily and evenly, making for rich wines with complex nuances," he said. "We often pick later than vineyards that might be just a few miles away."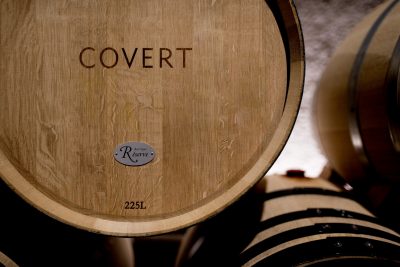 Fayard grew up in the town of Saint-Etienne and spent time working at his family's winery and vineyard, cru classe Chateau Sainte-Marguerite, located in the village of La Londe-les-Maures near the French Riviera. For generations, the Fayard family has grown grapes and produced their own expression of the region's signature wine, Provençal rosé.
By the age of 16, young Julien had blended his first wine. After obtaining a masters in agriculture and winemaking he worked at renowned French wineries such as Château Lafite Rothschild and Château Smith Haut Lafitte.
"I met Élan in the south of France while she was studying wine and the French language," Fayard said. "After we married, we moved to California so that she could be nearer to her family and I could explore making wine outside of France."
With more than a decade of experience making wine in Bordeaux, the duo moved to the Napa Valley in 2006, intent on eventually starting their own wine business in the United States. Elan, a Bay Area native, was thrilled to be home.
"We both love Napa Valley and the community," she said. "We moved here with little more than the shirts on our backs. Everything we owned or moved from France fit in 4 large boxes. It was a leap of trust."
Fayard teamed up with influential Philippe Melka, a fellow French winemaker behind some of Napa's most sought-after Cabernets, including Dana Estates, Vineyard 29 and others.
"Julien is immensely talented," Melka said. "Between his French roots of winemaking, his adventurous spirit and his great knowledge of the business, he has all the tools to be the next superstar of the industry. He understands the new generation of wines: stylistically pure and fun."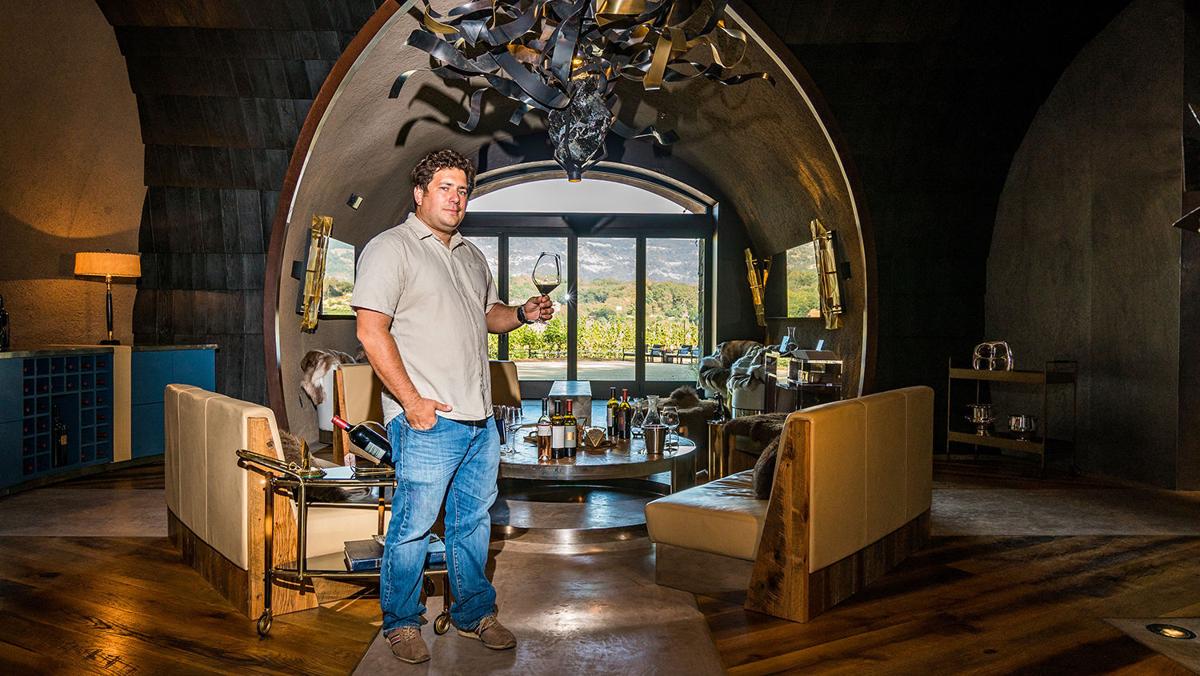 "Working alongside winemaker Philippe Melka taught me how to work with the multiple climates and complexities of the Napa Valley," Fayard said. "Within most of France (except in Burgundy, for example) winemakers work with fairly well-defined sites that are often large. Here in Napa, winemakers work with multiple sites that can be very, very tiny. So I consider winemaking here in Napa to be much like winemaking done in Burgundy. And so having a winery where we are able to tightly control every aspect of the winemaking, down to even single barrels, is important."
To achieve this level of control, Covert Estate has built a state-of-the-art winery that is completely underground, as Juancarlos Fernandez, partner at Signum Architecture and lead architect on the project, explained.
"Because of the underground layout, the winery maintains a constant ambient temperature throughout the facility, including the tank room and the barrel storage," Fernandez said. "This gives Julien full control of ideal temperatures for the grapes during crush all the way to the final bottling of the wine."