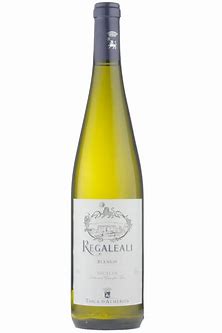 Tasca d'Almerita 2017 Regaleali Bianco
Sicily Italy
Enjoyabilityfactor 89 Rating
A blend of Inzolia, Grecanico, Catarratto and Chardonnay. This white blend is very floral and aromatic on the nose. It has a wide range of flavors which include white fruits, tropical fruits and melon. A very refreshing and balanced white wine to enjoy all year round.
Buy this one by the 12pk for $10.00 per bottle